Ferti-Tech - Carbon Systems Agronomy
Australian Made and Owned
Carbon Systems Agronomy is a unique farming practice that provides the philosophy, science
and practical steps used to conduct a 'naturally-better' Agronomy System on farm.
We manufacture and supply quality Granular Fertilisers, Liquid Inject Fertilisers, Seed Coatings, Granular Fertiliser Coatings,  Liquid Complex Foliars, Humates, Fulvics and animal health products to ensure the most cost-effective farming outcomes.
Faster Acting Fertiliser Success
CSA Programs concentrate on soil chemistry, plant physiology.  We provide a detailed cost effective insight into building Soil Carbon, increasing Water Use Efficiency (WUE), maximise soil fertility, productivity and overcoming any yield limiting factors.
Optimal Grazing Productivity
The best pastures are built on an informed understanding of soil physical, chemical and
biological principles. We help you access the right fertilisers for soil balancing, unlocking nutrient, humus formation and beneficial microbial stimulation.
Understanding Plant Needs
CSA Horticulture programs are focused on maximised nutritional health but are not restricted in providing the most cost-effective and efficient means to clients requirements.  Our program assists you to grow stronger consistent plants, assist to manage pests, diseases and transplant shock.

Tree Crops

Viticulture

Turfs

Animal Health
Contact your local agro to ask what other crops we cover
Using Liquid Inject Fertilisers, Liquid Fertilisers, Granular Fertilisers, Seed Coatings, Liquid Foliars
Isn't your soil your most Important Asset? Manage Soil Fertility by understanding your soils better.
Provide Physical and Chemical support through Soil Amendments that assist in building robust soils.   
Seed Coatings that provide a Vigorous Seed Strike to grow better root mass and guaranteed jump start germination.
Liquids that are designed to focus on plant physiology and growth stages to increase yield potential.
Granular Fertilisers that are blended specifically  to assist in building better balanced soil chemistry and fertility.
Nutritional Liquids designed to focus on  growth stages to lift yield potential even through difficult conditions.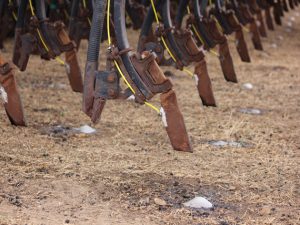 CURRENT FEATURED PRODUCTS
Designed to provide longer lasting Nitrogen with a balanced Phosphorus, Potassium and Trace Support, it has provides an opportunity for growers to maximise Horticultural Yield through buffered and Smart-Carbon support.
Delivers a wide array of vitamins, minerals, nutrients, energy and natural growth hormones directly in the plants system for a complete nutritional effectiveness. It delivers complete nutrition and growth to pasture with real gains in Productivity, Stock Fertility and Health.
Most Complete and cost-effective purpose GRAPEVINE Liquid Fertiliser Drench for improved soil fertility and plant response.  Use this water-soluble emulsion to provide a constant 'feed to the need' for higher fruiting and yielding response.
Most Complete and cost-effective purpose AVOCADO Liquid Fertiliser Drench for improved soil fertility and plant response. Use this water-soluble emulsion to provide a constant 'feed to the need' for higher fruiting and yielding response.
Ferti-Tech Phloem Effective Foliars
The Phloem is the all important vascular system that transfers fluid nutrient into the roots, stem, leaves (and grain) for continued growth and development. 
A truly effective Nutritional Foliar must penetrate the Stomata and Waxy Leaf surface layers, transfer across the Mesophyll to the Phloem and travel up and down through the Phloem Sieve Tubes. 
Truly Phloem Effective also means providing the Right Form of Nutrition that does not cause more cellular damage or consume plant energy.
we can advise
exactly what you need to do
to maximise
soil fertility and productivity.
Ferti-Tech provide
professional support
and in-field testing
to assess exactly what the future
productivity decisions will be.